Elder Law & Estate Planning Attorney in Lapeer, MI
Let Us Help You with Over Age 55 Legal Issues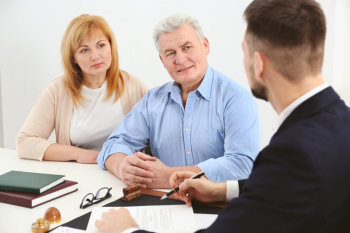 Let us help you handle you with future important financial and estate matters as well as future care, assisted living and life planning.
Let us help protect you from people trying to take advantage of you because of your age disability
Our attorneys are located in Lapeer, Michigan and are trained and have experience in helping those over 55.
We can help you with estate planning including wills, living trusts, power of attorney, medical directives, distribution of wealth care, future care of a child or loved mind, give you peace of mind and reduce stress as you grow older.

We can help you with long term medical care planning including insurance needs, Medicaid, Medicare, assisted living, nursing home issues, medical directives and power of attorney issues to give you and reduce stress as you grow older.

If you are already over 55and need help with your future medical, insurance, disability and care issues, click on About Us to learn more.

If you think a younger person, friend, company may be trying to take advantage of you, you are having trouble getting disability income or insurance or if you need help with financial planning or estate planning let us provide you with legal advice and services so you can accomplish your objectives and protect your assets.

Areas where we have experience and can help are as follows:

Elder Law & Disability Rights+Elder Mental & Physical Abuse+Elder Law advocacy+Family Law

Guardianship & conservatorship+Insurance Law & Litigation+Landlord/Tenant Law+Long Term Care Planning

Medicaid & Medicare+Military/Veterans Law+Social Security Disability+Theft and Fraud

Wills & Trust
Let us help you with planning for and resolving your current and future legal needs professionally with sound legal counsel. Use the Contact tab to contact the Law Offices of David W Brown in Lapeer, Michigan or call us for a free telephone consultation.